Afghanistan is one of the world's largest and most severe humanitarian crises. Some 28.3 million people - two-thirds of the population, including women and girls - are in need of humanitarian and protection assistance in 2023. Living conditions in Afghanistan have been eroded by decades of conflict, recurrent natural disasters, economic stagnation. This situation was exacerbated by intensified conflict in 2021, drought, and the continued threat of COVID-19. Some 3.4 million Afghans are estimated to be internally displaced due to conflict. The UN and its partners are appealing to the international community not to forget or neglect the people of Afghanistan. Humanitarian partners remain on the ground, and they are delivering assistance and protection inside Afghanistan and in the region, despite the challenges.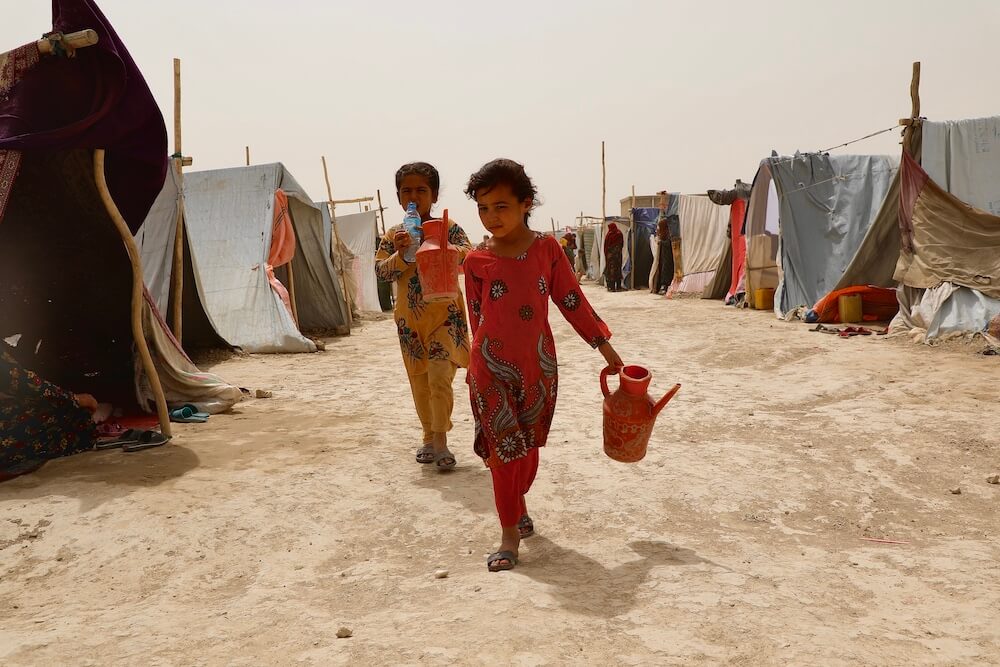 Photo: UNHCR
A United Nations-wide plan has been launch in 2023 to respond to humanitarian needs inside Afghanistan. That plan seek $4.62 billion for some 23.7 million Afghans.
In March 2023, UNHCR and humanitarian partners launched a response plan to support 7.9 million people: 5.2 million Afghans - including refugees - as well as 2.7 million of their local hosts across the region. The Regional Refugee Response Plan for the Afghanistan Situation seeks US$613 million to support Afghans sheltering in five neighbouring countries: Iran, Pakistan, Tajikistan, Turkmenistan and Uzbekistan. These countries host some 8.2 million Afghans, including over 2 million registered refugees. Many have been in the region for decades, mostly in the Islamic Republics of Iran and Pakistan. Those two countries, with others, have generously accommodated Afghans, offering them access to public services at great cost. An estimated 1.6 million have arrived in the region since 2021. Over 70 per cent of those in need of support are women and children.
With Afghans and host communities in neighbouring countries facing increased challenges, the compelling need for greater burden- and responsibility-sharing from the international community remains. In line with the Global Compact on Refugees, the Support Platform for the Solutions Strategy for Afghan Refugees (SSAR), and the Sustainable Development Goals, the inter-agency 2022 Refugee Response Plan (RRP) for the Afghanistan situation will support hosting governments in their efforts to promote resilience, aiming to ensure that no one is left behind and that the needs of Afghans and their host communities are met. The RRP was developed as part of an inclusive and participatory planning process, including UN agencies and NGO partners, in consultation with governments, and led by UNHCR. It also reaffirms a regional multi-stakeholder and multi-sectoral approach.
Further information on the Afghanistan Situation response can be found here: