Some 24.4 million people in Afghanistan are in need of humanitarian assistance in 2022. Living conditions in Afghanistan have been eroded by decades of conflict, recurrent natural disasters, economic stagnation. This situation was exacerbated by intensified conflict in 2021, drought, and the continued threat of COVID-19. Some 3.5 million Afghans are estimated to be internally displaced due to conflict (as of 31 December 2021).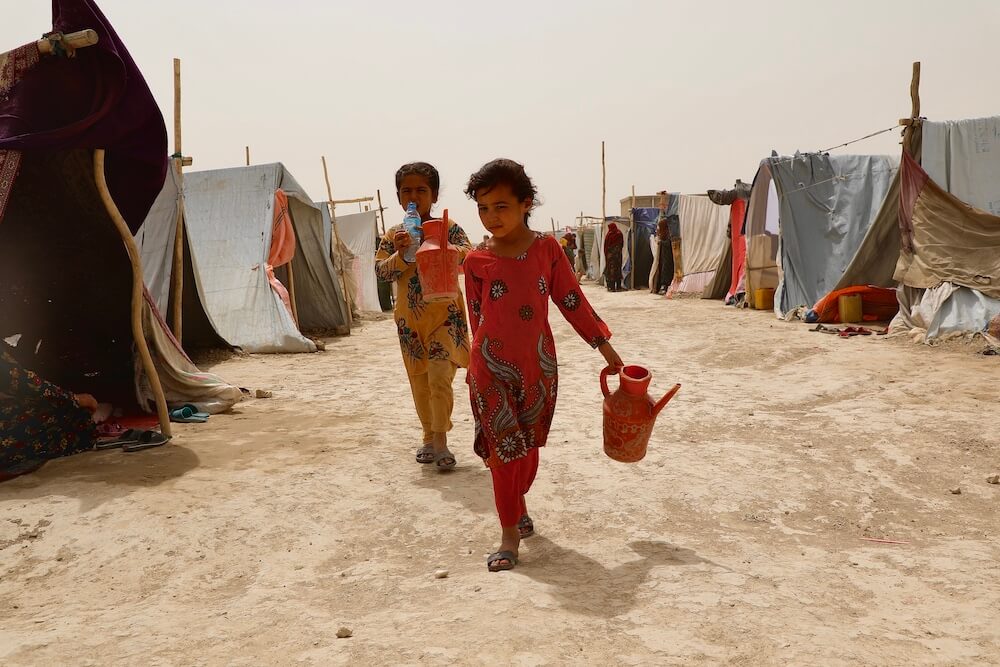 Photo: UNHCR
The United Nations and non-governmental organizations have launched joint response plans that aim to deliver vital humanitarian relief to 22 million people in Afghanistan and support 5.7 million displaced Afghans and local communities in five neighbouring countries.
The Plan for responding inside Afghanistan requires $4.44 billion. This sum, the most-ever sought for a single country, will cover emergency needs including protection for the most vulnerable and life-saving support in shelter, food security and health care.
The Regional Refugee Response Plan launched for 2022 will further target support to 5.7 million displaced Afghans and local communities in five neighbouring countries. That plan requires $623 million in funding for 40 organisations working in protection, health and nutrition, food security, shelter and non-food items, water and sanitation, livelihoods and resilience, education and logistics and telecoms.
With Afghans and host communities in neighbouring countries facing increased challenges, the compelling need for greater burden- and responsibility-sharing from the international community remains. In line with the Global Compact on Refugees, the Support Platform for the Solutions Strategy for Afghan Refugees (SSAR), and the Sustainable Development Goals, the inter-agency 2022 Refugee Response Plan (RRP) for the Afghanistan situation will support hosting governments in their efforts to promote resilience, aiming to ensure that no one is left behind and that the needs of Afghans and their host communities are met. The RRP was developed as part of an inclusive and participatory planning process, including UN agencies and NGO partners, in consultation with governments, and led by UNHCR. It also reaffirms a regional multi-stakeholder and multi-sectoral approach.
Further information on the Afghanistan Situation response can be found here: